Starting with the Freshmen
All three had no trouble joining the Greek house. However moving there was a different story. The lot became corrupted. And no sims could be moved out.
They were teleported to a lot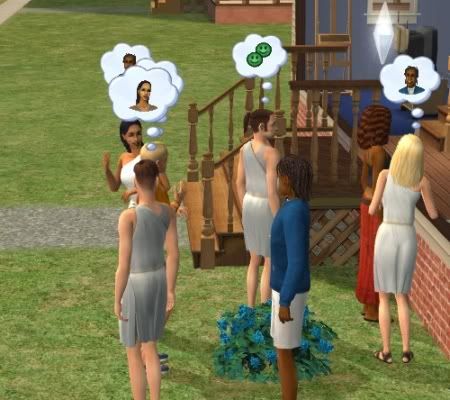 Then moved into a new home.
Arianna here to tell you about what happened this week. Miriam and Francis had chemistry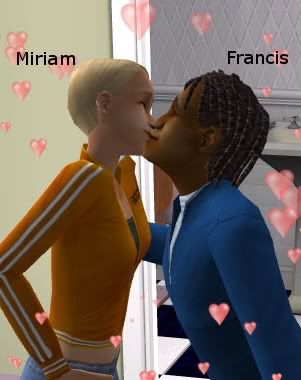 and soon were engaged.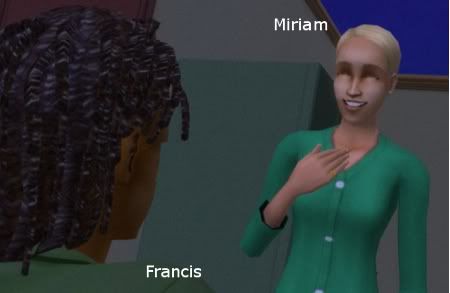 Leaving Dorcas as the only single sim. She wasn't that into anyone she had me, and we had a bit of money.
She met Ryker Akagi, and really hit it off.
As for the older of us. I started crafting robots.
I also learned to summon aliens.
Evidently those that did not go with me were pretty concerned. Bu I returned just fine.
Francis had a bit of a wandering eye. He went downtown and met this umm...pretty lady? We'll go with that...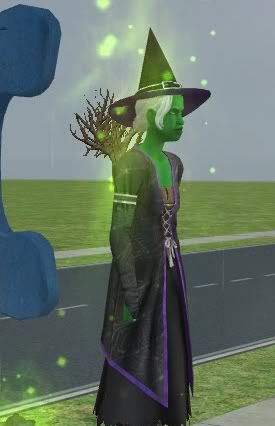 I learned some valuable things tinkering my Sophomore and Junior year. I can now be totally focused on what I'm working on.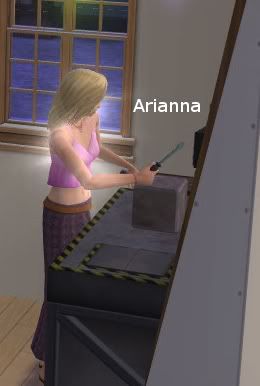 They even gave me a plaque for being able to do that.
Time sure flies and soon it was time for graduation. Hillary, William and Peter all left.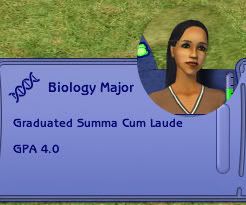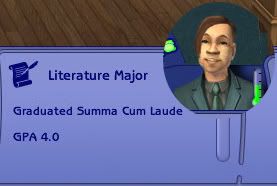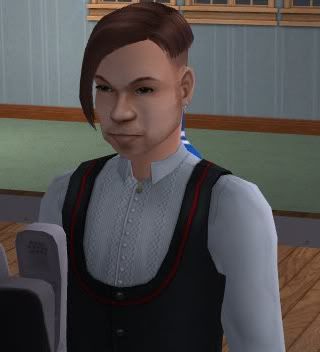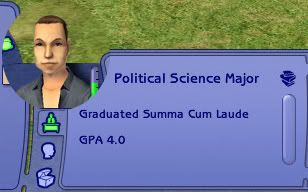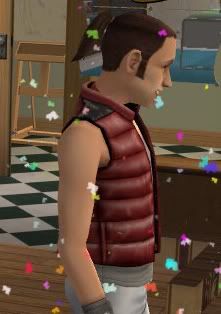 Of course Peter stayed around a little bit because I still had time before I could graduate. But, I have a feeling there was something more he wanted to accomplish.
Just because the sim has a plaque in the hobby does not mean it's their chosen hobby. Many times, the sim just rolled up the want to do that hobby building activity.