Peter here giving you a brief update on our first 2 years at Sim State. It's me, my brother William, and Hillary all here. We moved off campus to our own house. Dorms are okay, but we really wanted to do our own thing.
Hillary and William rekindled their flame.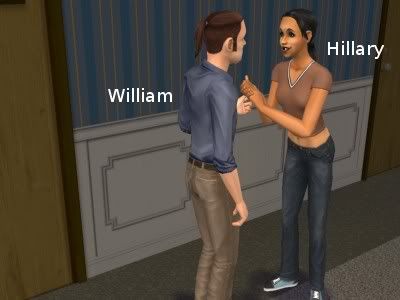 And found out they both liked sports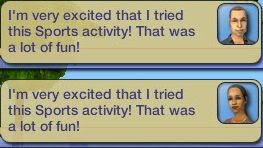 Those two get along so well, you would think they were the same person (A/N: they have the same aspiration, and same 2nd aspiration)
I really liked fitness. Working out and having a nice body is really quite nice.
I guess I should also mention what we want out of life since our parents didn't



We all had different wants, so we each had to pick different majors. William picked political science, Hillary, biology and myself mathematics.
We had some essential skills to learn to do our best in classes. We did our best and visited several sites around campus in the process. I met a girl, Arianna, at the library after doing a study session. She was sweet and good looking as well.
We talked for a bit before she had to get to class. But I did get a phone number out of her.
Shortly after this, the three of us at the house decided to have Greek house.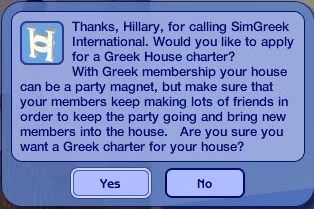 It was well worth it. All the pizza a sim can eat.
As we progressed in school, so did our relationships. Hillary proposed to William a few days into our sophomore year.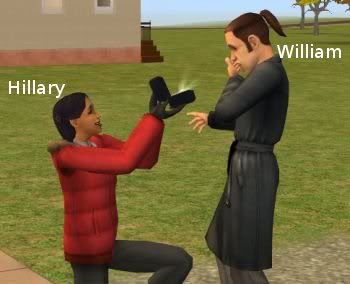 I also looked into love. Arianna and I dated for a bit before we found out we were also in love.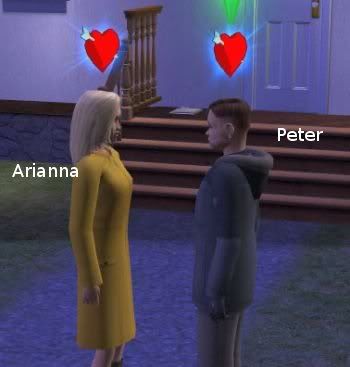 She decided to join our Greek house too.
It turns out she really likes to tinker around with mechanical objects. And would really like to know almost everything.

Right before Junior year started for me Arianna asked me to marry her. She is a year behind me, so we will have to wait a bit, but it will be well worth it.
Right now all of us have 4.0GPA's and we are doing well for ourselves. In 2 more years we will graduate.