Oh No!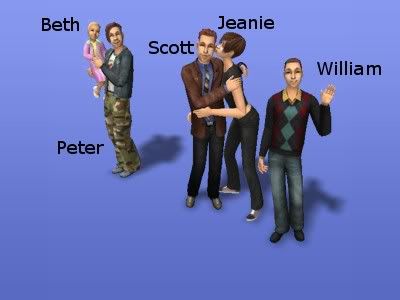 I'm Jeanie and I'm supposed to tell you what happened. I should probably start with what Scott and I want to do with our lives.

I didn't always want love, but it is pretty good you have to admit. My want for this started shortly after I got married.
At the start of the week we had 3 little snots. The twins, Peter and William, were teens, and Beth was a toddler.
The first thing that happened when we moved in was to have woohoo.
*hears chimes*
Me:Oh No!
Scott asked if I had heard a voice above us. I told him he was out of his mind. Later that day I was able to get a job as a test subject, and Scott got one in politics.
Of course I got fired the first day.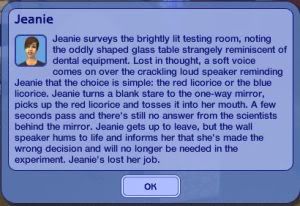 Me: Oh No!
You're right oh no. I had to stay with that little brat all day. Scott of course made the right decision.
Well late the next day, I found out I was pregnant.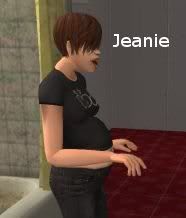 I decided I should spend time with my kid, and teach her some basic skill. I didn't want 2 of them in diapers. I did that with the twins. No thank you never again!
I didn't like being pregnant, it made me super hungry. I forgot to eat one day and it didn't end well.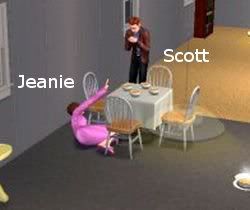 I was dead for like a minute or something. Scott says he met the grim reaper and pleaded for my life.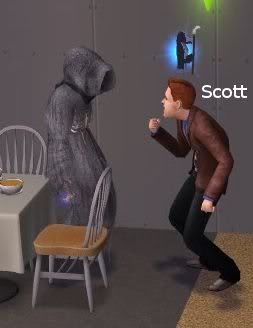 I met one of my neighbors...he's really hot! Like whoa!

I'll have to keep him in mind as I look for love in my life.
That night I felt familiar pains, and knew the baby was coming. There was no time for any other plans he was going to be born right there.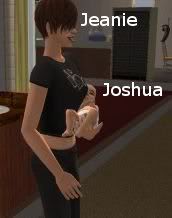 I had Joshua, right before Beth had her birthday.
The next day I greeted someone as they came by. With only Joshua to watch, there wasn't much else to do. He was pretty hot, but then he gave me an offer I just couldn't refuse.
That's when I met Knut. He was as hot as his friend said. He was likeminded. We got along perfectly.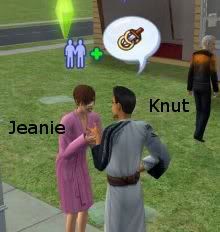 I never let the kids see this though. However Peter was very good. He said he wanted some of these boogers sometime.
He also helped with Joshua's Birthday.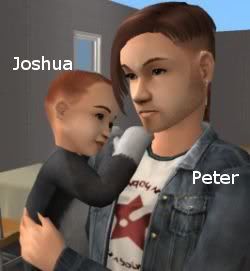 That evening the headmaster came by. I was sure he would let the kids in. A little schoozing and a little flirting couldn't go arwy.
Evidently it can. He said he did not think our family should be associated with his institution. I took it pretty well. Scott did not.
I found him mumbling to himself. He was not good.
I guess I made things worse when he was supposed to be at work. Knut had come over for a visit, and we got carried away.
Scott came in and got really mad.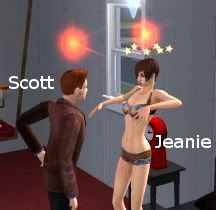 We had a fight later that night. He wanted to kick me out. But I pleaded and he let me stay. Who knows what will happen next week.
During this craziness, the twins left for college. That will cut down on some of the chaos around here.